Affordable, reliable web design services in Sydney & Newcastle
We have been designing and developing websites for over 15 years and love what we do! Our small team has experience in front end design and back end development for a wide range of clients. Delivering quality websites to small to medium size businesses.
Services including: Web design, content management, WordPress, html, digital and graphic design, animation, animated gifs, banner advertising, Google Adwords, seo, shopping carts.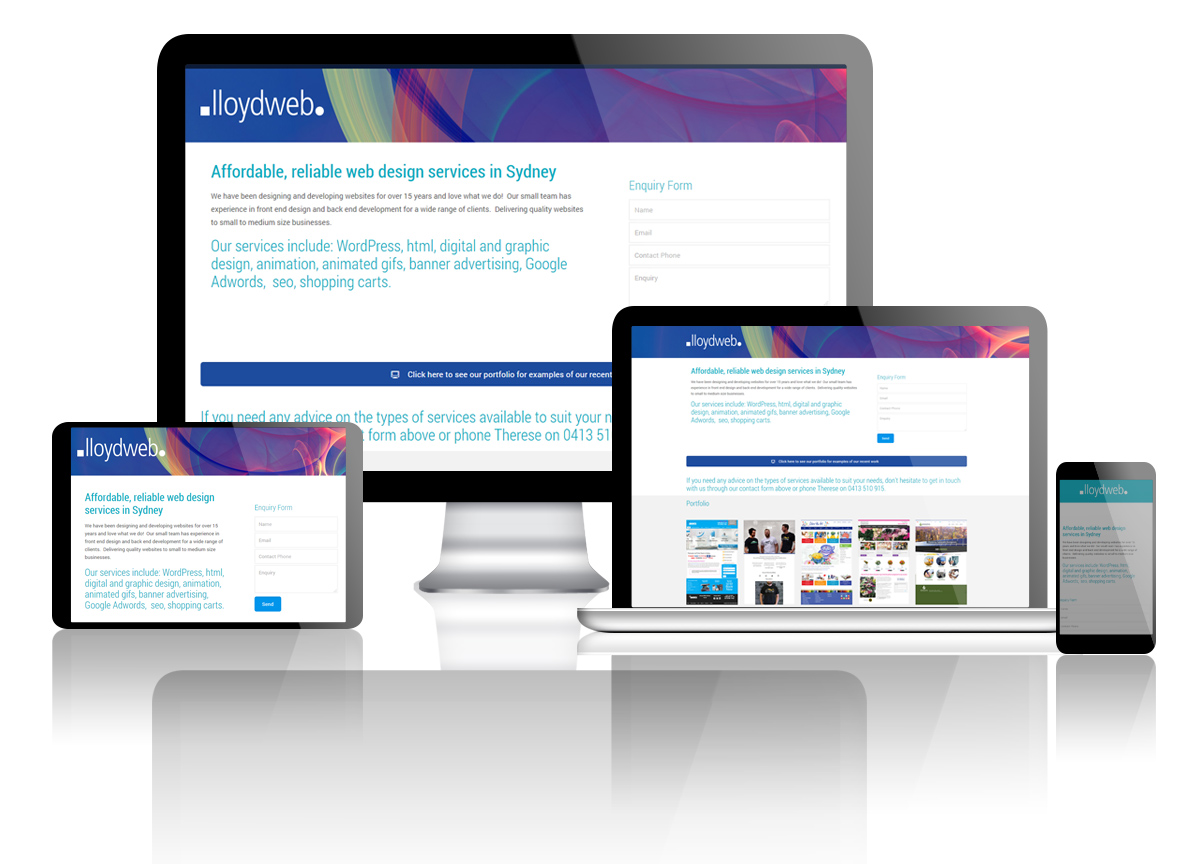 LloydWeb Portfolio
Below are some of our recent projects, we have helped a wide range of clients!
ColourMeArt

Web design and development including database development, shopping cart and social media integration -

click here to visit the site

.

Creative Writing Workshops Newcastle NSW. Visit the site at http://www.creativewordshop.com.au/.

Website design and development, content management, third party application integration, eCommerce

Website development. eMagazine production.  Mailchimp integration.  Visit the site at www.pubtic.com.au.

LloydWeb helped with web site design and development. Third party application implementation. Content management. Visit Glow Girl at www.glowgirl.com.au
Get in contact with LloydWeb
If you need any advice on the types of services available to suit your needs, don't hesitate to get in touch with us through our contact form or phone Therese on 0413 510 915.
We can help with web design, responsive web design, graphic design, search engine optimisation & corporate branding.